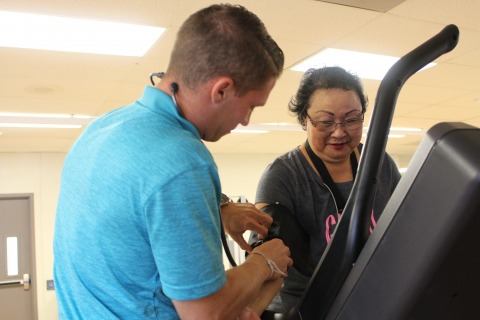 Wednesday, October 2, 2019
When?
January 24, 25, & 26, 2020 - 8:00 am to 5:00 pm
REHAB Hospital of the Pacific (REHAB) and the University of Northern Colorado Cancer Rehabilitation Institute (UNCCRI) are partnering to offer a Level 1 Certification Course for healthcare professionals who design and implement exercise interventions for cancer survivors.  The Clinical Cancer Exercise Specialist - Level 1 (CCES L1) Course includes:
2-day Practical Hands-On Training
Online Course Content
Face-to-Face Course Content
About CCES - L1 Certification:
Level 1 Clinical Cancer Exercise Specialists® (CCES®) are healthcare professionals who have a basic understanding of cancer biology, standard cancer treatments, treatment-related toxicities, and the benefits associated with exercise training in cancer survivors.  They utilize evidence-based research principles to train cancer survivors with the purpose of alleviating cancer and cancer treatment-related side effects, enhancing functional capacity, and improving quality of life.  They conduct physical assessments, compose exercise prescriptions, and supervise exercise interventions for cancer survivors using safe and effective training principles.
What?
Clinical Cancer Exercise Specialist Level 1 Certification Course
CCES - L1 Certification
Where?
REHAB Hospital of the Pacific
226 N Kuakini Street
Honolulu, HI 96817