Our Cancer Rehabilitation Program (CRP) is a comprehensive program that provides outpatient rehabilitation to cancer patients and survivors. Whether newly diagnosed or finished with treatment, we can help decrease pain and enable individuals to safely and effectively regain independence. Our goal is to help patients love their life as they did before cancer. For those who want to increase their independence and fulfill rehab goals, the CRP may be the right path. 
---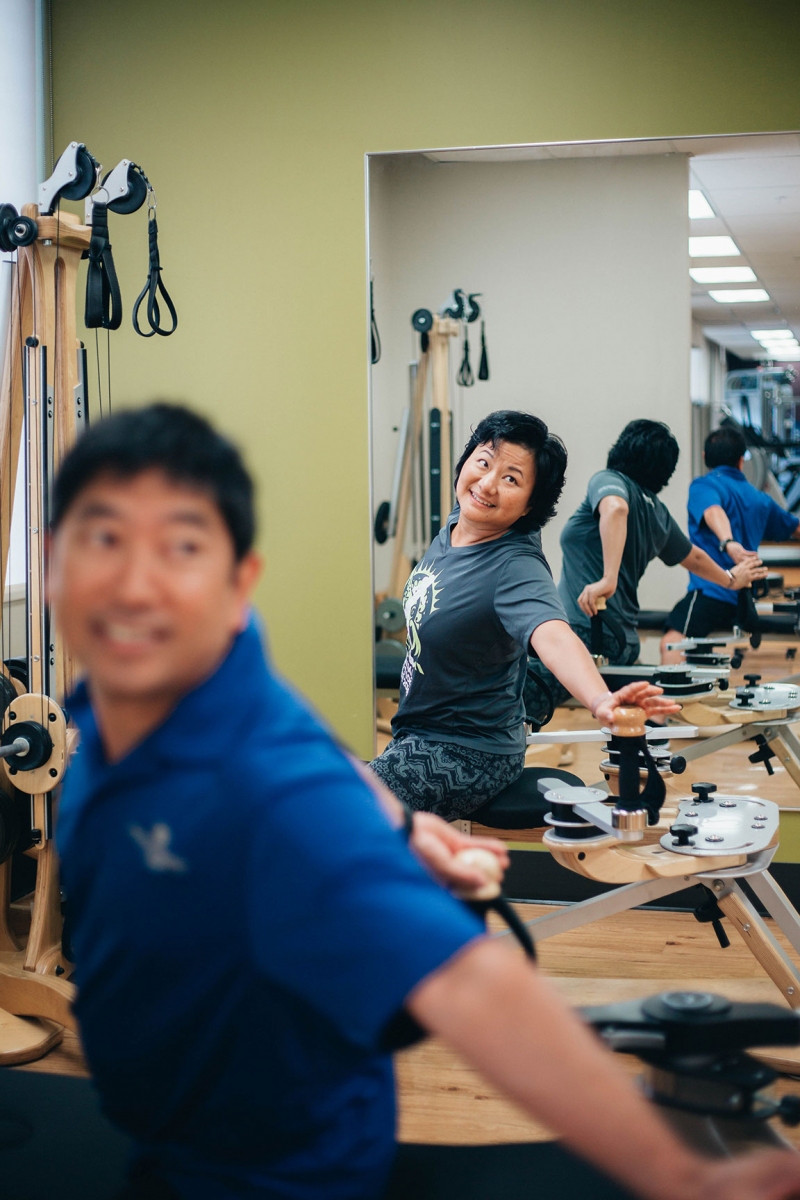 Cancer Rehabilitation Program
Who Qualifies?
We assist patients with a variety of diagnoses, including:
Prostate cancer
Lung cancer
Breast cancer
Spine and brain tumors
Leukemia
Head and neck cancer
Lymphoma
Bladder cancer
Colon and rectal cancer
Pancreatic cancer
Benefits
Improved physical strength to help offset limitations caused by cancer and cancer treatment
Increased ability for self-care and reduced support needed from caregivers
Community reintegration (return to work and independence)
Development and coordination of an interdisciplinary care plan for individual needs
Preservation and restoration of function
Management of cancer or related cancer treatment impairments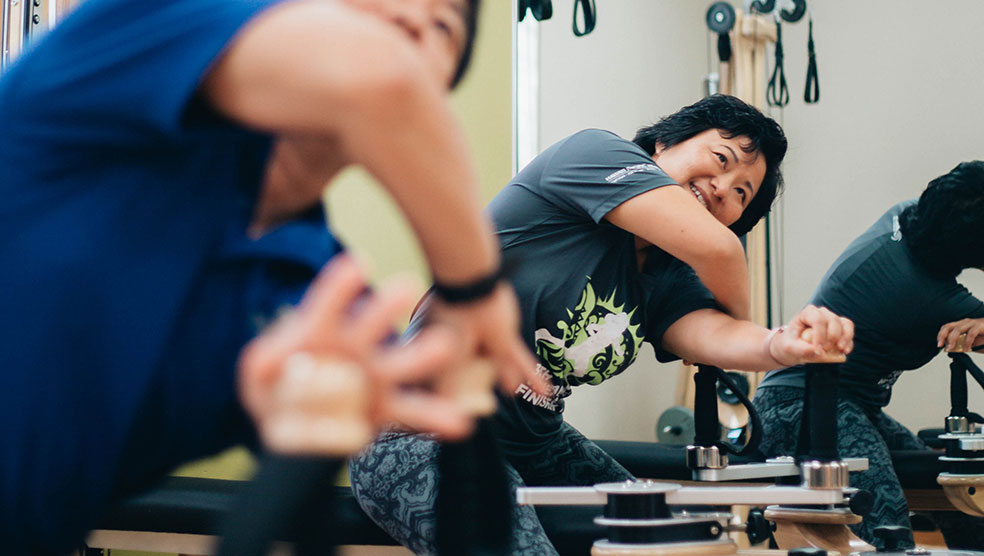 What's Included?
Post surgical pain and scar management
Health promotion (physical activity and nutrition)
Customized therapeutic exercises and activities to maximize strength and endurance
One-on-one sessions with physical therapist who has more than 10 years of experience with cancer rehabilitation
---
Pelvic Floor Rehabilitation
Urinary Incontinence, or the loss of bladder control, afflicts more than 25 million Americans. About 80% are women, and research shows that those who take part in rehabilitation therapy see improvements with their quality of life.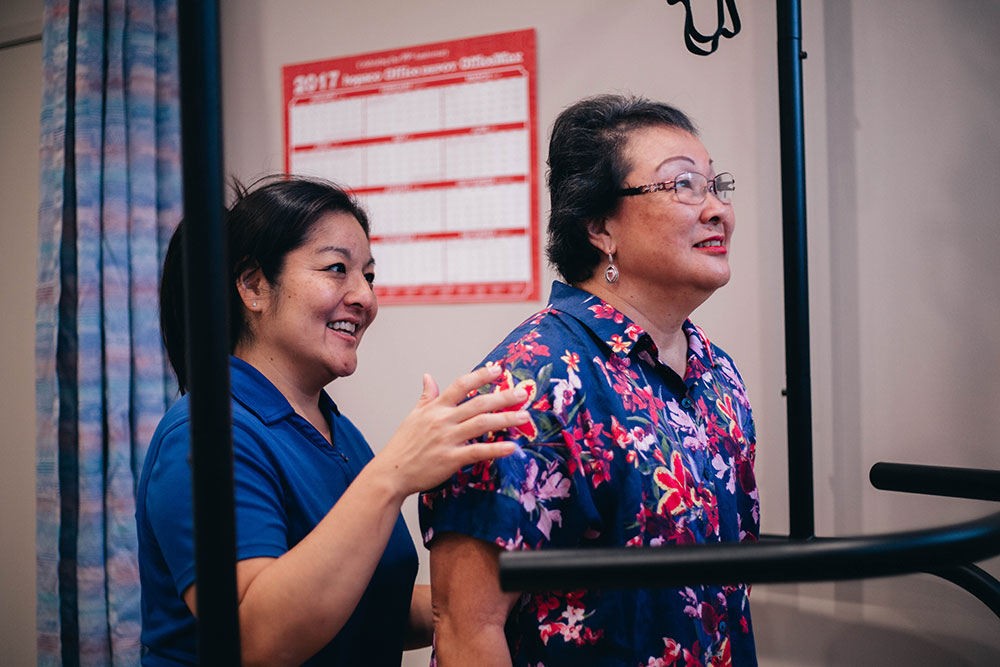 Who Qualifies?
Individuals who suffer from:
Stress incontinence
Urge incontinence
Overflow incontinence
Mixed incontinence
Functional incontinence
Gross total incontinence
Benefits
Improved pelvic floor muscle strength
Controlling the Urge Techniques/Exercises
Bladder Training
What's Included?
Health promotion (physical activity and nutrition)
Customizing therapeutic exercises and activities to maximize strength and endurance
One-on-one sessions working with physical therapist who has more than 10 years of experience with Pelvic Floor (Urinary Incontinence) rehabilitation
---
Lymphedema Program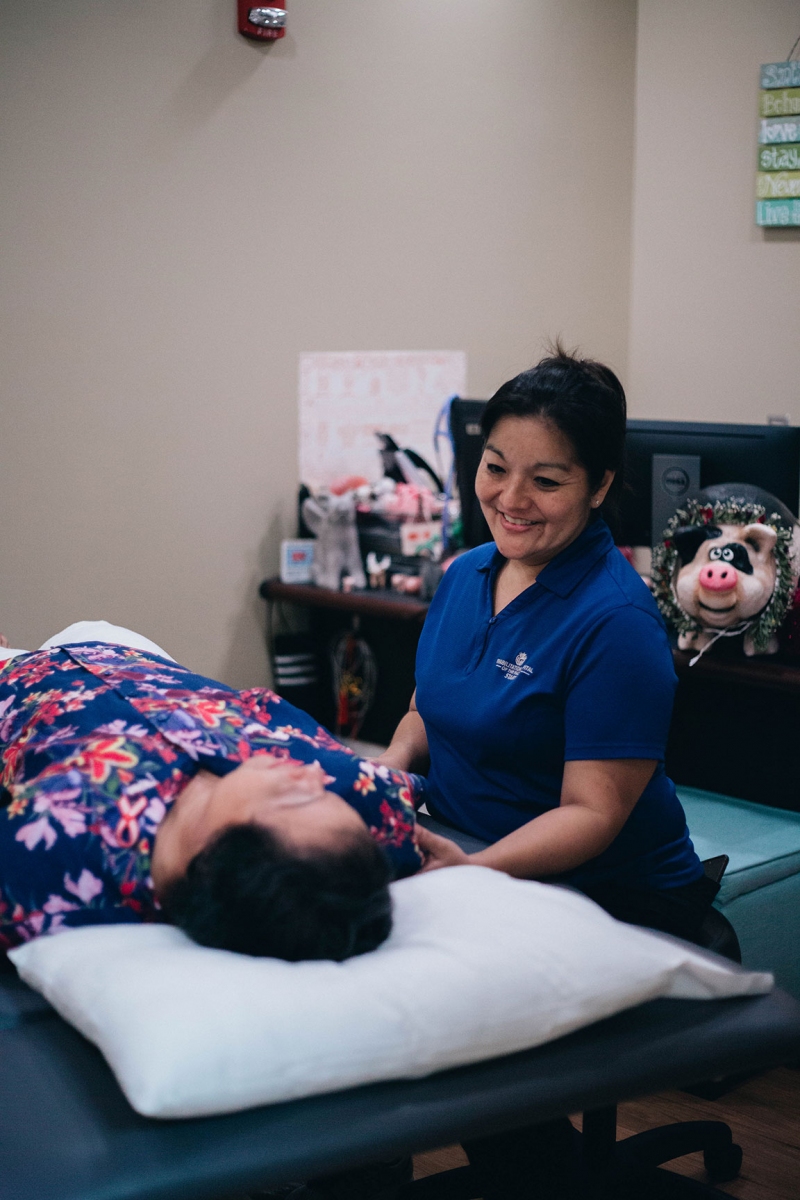 Lymphedema is the swelling of a body part, most often in the arms and legs. It results from an accumulation of protein-rich lymphatic fluid in the superficial tissues, which can have significant pathological and clinical consequences if left untreated. Causes of Lymphedema can include surgery, radiation therapy, chronic venous insufficiencies, infections and heredity. This chronic and progressive condition will not disappear, however, with proper treatment it can be managed successfully.
Who Can Benefit?
Those diagnosed with lymphedema
Those with chronic wounds due to lymphedema
Those with impaired lymphatic system
Post-surgical patients, especially if lymph nodes were removed
Benefits
Helps to manage lymphedema
Reduces the affected limb volume/girth
Reduces pain with movement of the affected limb
Improves the use of the affected limb
Leads to independence in the care of the affected limb
What's Included?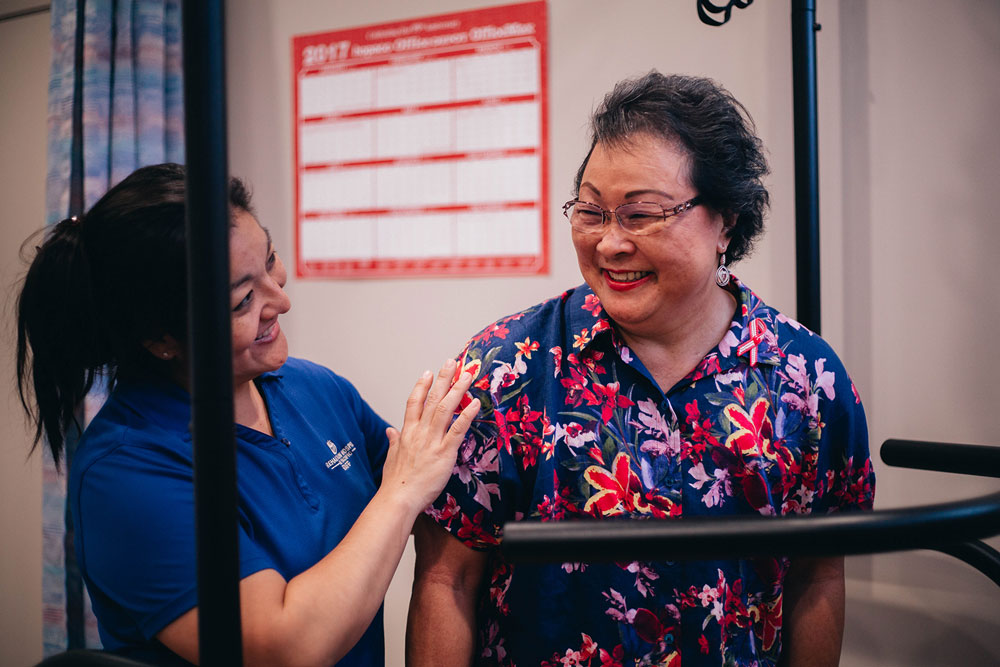 Complete Decongestive Therapy (CDT) techniques conducted by a Certified Lymphedema Therapist includes:
Manual Lymph Drainage (MLD)
Decongestive exercises
Multi-layer compression bandaging
Compression garment measuring and fitting
Skin and nail care
---
Our Care Team
Patients work with a team of cancer rehabilitation specialists, including physical therapists and exercise physiologists, to create a program tailored specifically towards improving quality of life.
Cheri Teranishi-Hashimoto, DPT, MS, MSPT
Program Director Women's Health & Cancer Rehabilitation
Assistant Manager KJ & Beatrice Luke Specialty Clinic at Nuuanu 
Innovative Technology
Pilates equipment
Gyrotonic equipment