The NeuroTrauma Recovery Program is an outpatient program for people recovering from a traumatic brain injury. The program includes comprehensive rehabilitation assessment and services for impairments in cognitive, psychosocial and physical abilities due to traumatic brain injury. Our team helps individuals increase independence, return to work and regain the ability to drive.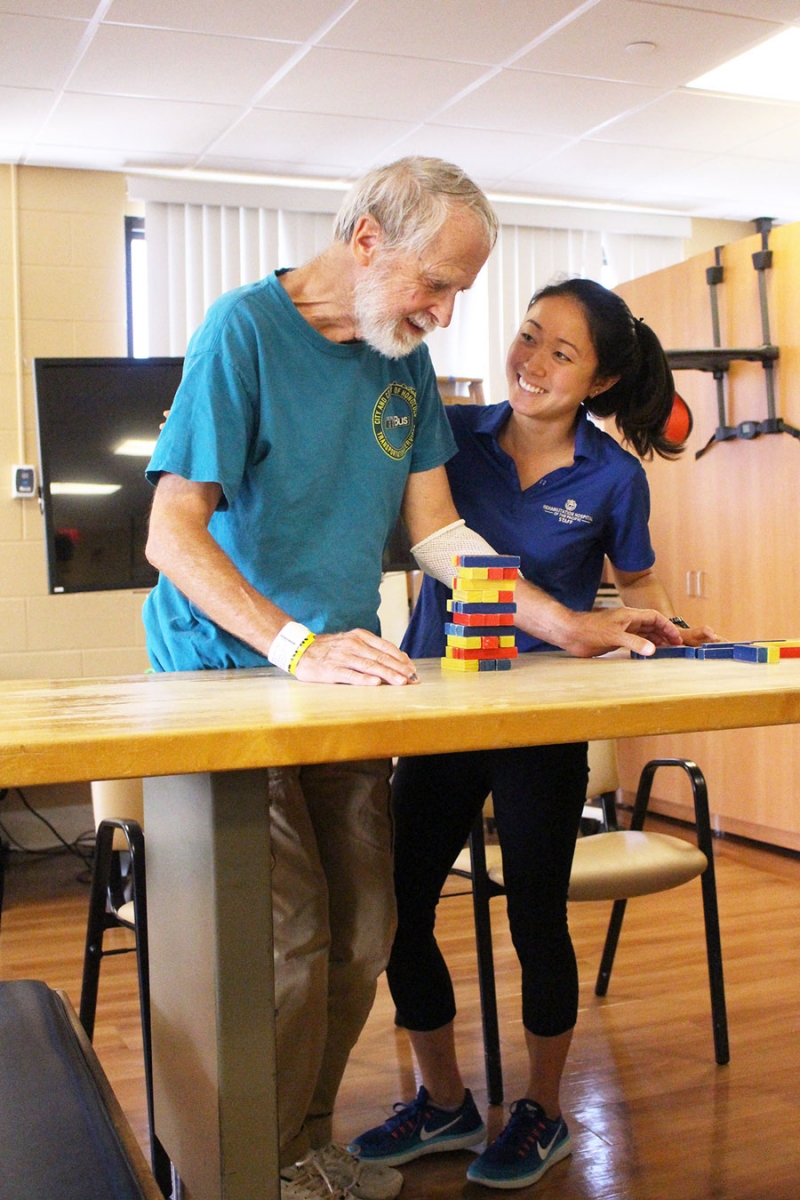 Who Qualifies?
We assist patients with a variety of diagnoses, including:
Traumatic Brain Injury (TBI)
Spinal cord injury Cerebrovascular accident (stroke)
Aneurysyms
Parkinson's Disease
Central nervous system tumors
Neurological disorders requiring a comprehensive program
Injuries from a motor vehicle accident
Benefits
Comprehensive care in one place. Minimizes appointment days.
Weekly team updates. A patient-centered approach increases communication between team members.
Faster and increased patient recovery. Get back to work and driving safely and quicker.
Education. Learn about the cognitive, emotional and behavioral consequences of TBI.
Mental health services. Helps with the psychological and emotional consequences of injuries.
Assistance with activities of daily living (ADLS). Assists with eating, dressing, bathing, using the toilet, handwriting, cooking and basic housekeeping.
Customized treatment. Tailored to meet specific needs and goals.
Monitoring of neurocognitive function. Evaluates neurocognitive recovery over time, including preparing to return to work/school.  
Our Care Team
Work with our physician-led team of physical therapists, occupational therapists, speech language pathologists, neuropsychologists, RNs and medical assistants to improve independence and overall quality of life.