Urinary Incontinence, or the loss of bladder control, afflicts more than 25 million Americans.  About 80% are women, and research shows that those who take part in rehabilitation therapy see improvements with their quality of life.  The Pelvic Floor Rehabilitation Program improves the quality of life in those who experience urinary incontinence or the loss of bladder control, pelvic pain, fecal incontinence, dyspareunia and constipation.
---
Pelvic Floor Rehabilitation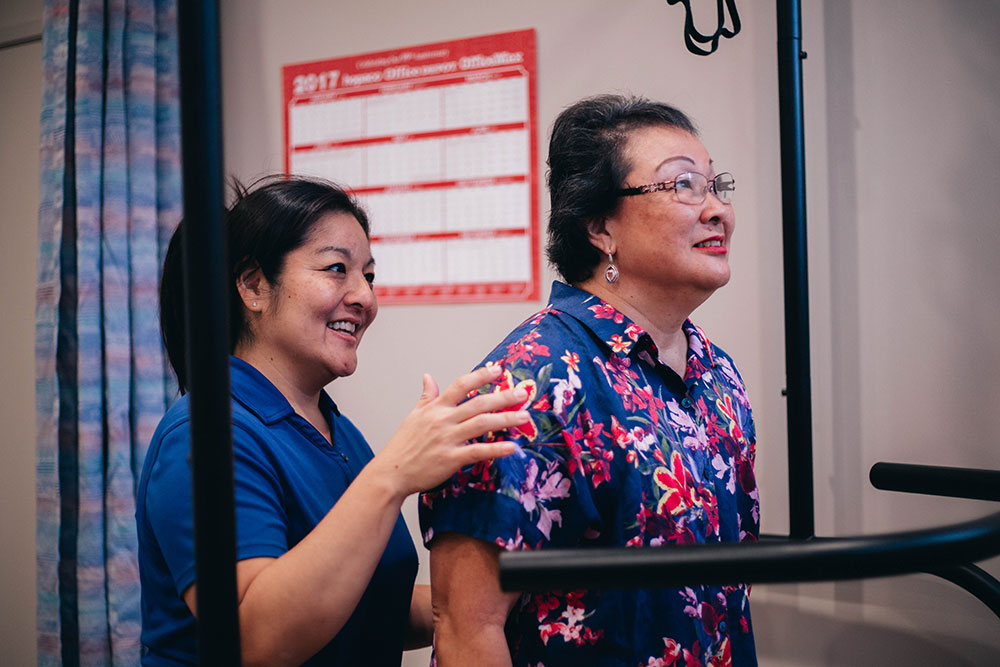 Who Qualifies?
Individuals who suffer from:
Stress incontinence
Urge incontinence
Overflow incontinence
Mixed incontinence
Functional incontinence
Pelvic pain
Fecal incontinence
Dyspareunia
Constipation
Benefits
Improved pelvic floor muscle strength
Controlling the Urge Techniques/Exercises
Bladder Training
What's Included?
Health promotion (physical activity)
Customizing therapeutic exercises and activities to maximize strength and endurance
One-on-one sessions working with physical therapist who has more than 15 years of experience with Pelvic Floor (Urinary Incontinence) rehabilitation
---
Our Care Team
Patients work with a team of cancer rehabilitation specialists, including physical therapists and exercise physiologists, to create a program tailored specifically towards improving quality of life.
Cheri Teranishi-Hashimoto, DPT, MS, MSPT
Program Director Women's Health & Cancer Rehabilitation
Assistant Manager KJ & Beatrice Luke Specialty Clinic at Nuuanu 
Innovative Technology
Pilates equipment
Gyrotonic equipment