The Wheelchair Seating & Mobility Clinic assists those seeking a new wheelchair/scooter through insurance or self-pay. The clinic can help minimize costs and is designed for those wanting increased independence and mobility. We'll help tailor wheelchairs and scooters to meet specific needs.
Who should come to the clinic?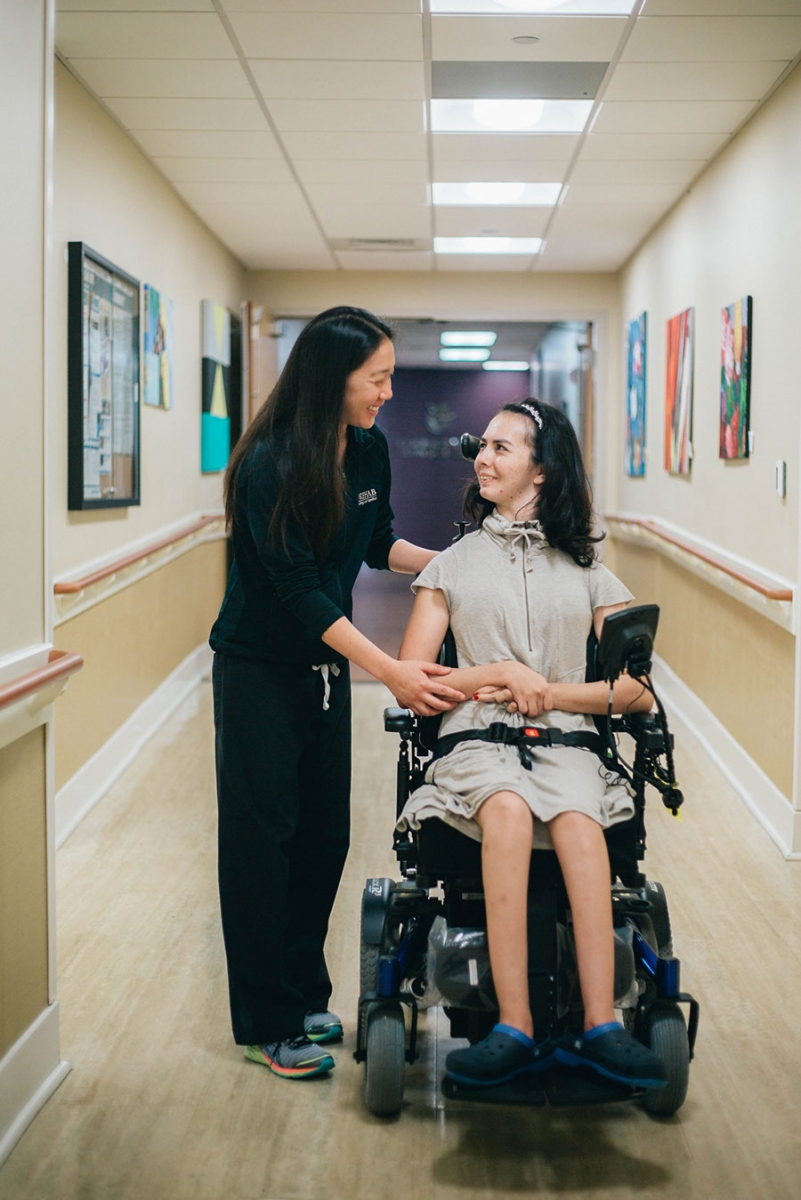 Those with mobility limitations
Those who could benefit from a tailored manual wheelchair, power wheelchair or scooter
Those who are insured or have the ability to self-pay
Program Appointments
We need six appointments to complete the process, with the first five appointments happening within the first two months.
Wheelchair Evaluation.  We assess the environment, take measurements, and help identify what kind of wheelchair or scooter is needed.
Home Visit. We visit the home to take measurements and help identify what kind of wheelchair or scooter is needed.
Demo Equipment Trial. Trial of the recommended chair or scooter. Using a pressure mapping device, we determine what kind of cushion will reduce the chanc of getting pressure sores.
Pressure Mapping. Uses a pressure mapping device to see what kind of cushion reduces your chances of geting pressure sores. 
Vendor Meeting. Meet with the vendor of choice (who also works with insurance) to finalize the parts of the new wheelchair or scooter.
Final Fitting. Receive new wheelchair or scooter. The vendor will make adjustments to ensure the new chair fits. Please note: Participants are responsible for arranging transportation to get the new chair home.
Clinic Benefits
Improved ability to live more independently
Reduced risk of issues related to wheelchair dependence (chair sores, discomfort)
Improved quality of life
How long with the process take?  
If approved by insurance, new devices arrive about seven months after the evaluation.
What's needed to get started?
We will need a completed Referral Form from your physician (if your insurance is an HMO, it must be your Primary Care Physician) along with a copy of your ID and insurance cards.  
Questions?
Call us at 566-3825 to find out if our Wheelchair Seating & Mobility Clinic is right for you.
wheelchair.clinic@rehabhospital.org