BITS
Helps those affected with such neurological disorders as stroke or traumatic brain injuries.
The Bioness Integrated Therapy System (BITS®) is a tool that evaluates and improves abilities in individuals with disabilities that resulted from traumatic injuries and movement disorders. It also improves performance in competitive athletes.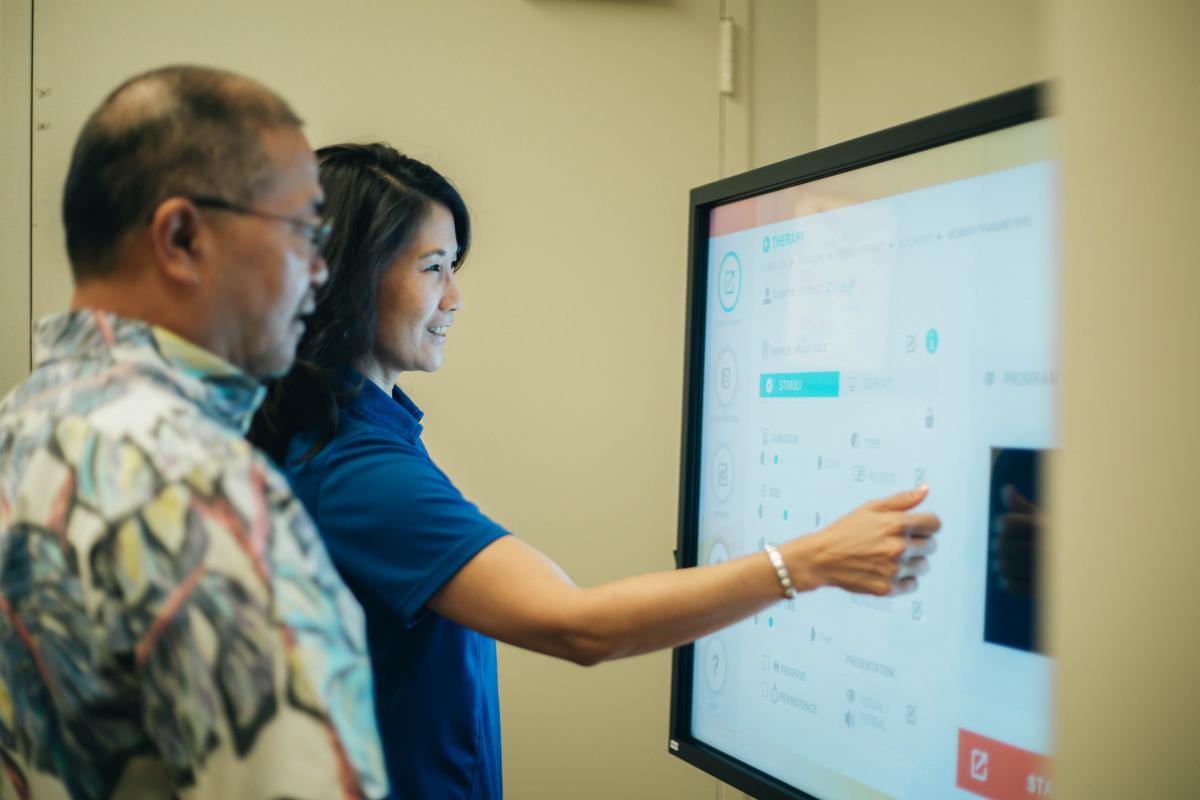 BITS is a multi-disciplinary therapy solution designed to motivate patients and improve clinician efficiency. BITS' interactive touchscreen and diverse program options challenge patients to improve performance through the use of visual motor activities, visual and auditory processing, cognitive skills and endurance training.
Standardized assessments and progress reports make documenting outcomes quick and easy. Bioness Integrated Therapy System (BITS) is a hardware and software platform using touch-screen technology that allows for patient interaction with different software programs. It is designed to evaluate, treat and improve abilities for a wide range of patients with disabilities and injuries.
Quick Facts about Innovative Technology
Keeps patients motivated and engaged and makes therapy fun
Interactive touchscreen that improves visual motor skills, cognition and functional endurance
Includes standardized assessments to assist therapist track patient's progress