OPTEC 5000PC Vision Screener
Allows occupational therapists to evaluate driving vision.
The OPTEC 5000PC Vision Screener provides quick, accurate and reliable results in a controlled environment with no training or certification necessary. This tool allows therapist to evaluate visual acuities, color and depth perception as well as peripheral response.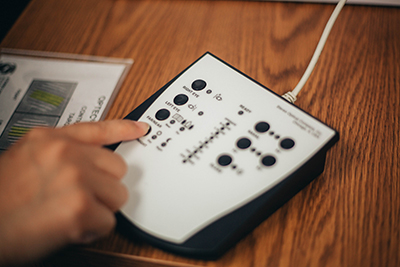 Quick Facts about Innovative Technology
Conducts simple, accurate, and repeatable visual screening tests in a few minutes.
Lightweight, portable, and features a convenient light-emitting diode (LED) lighting system.
Visual screening and peripheral vision test standards that meet the standards set by the American National Standards Institute (ANSI).
Tests include: Adult and pediatric visual acuities, color and depth perception, as well as vertical and lateral phorias can be tested.